Chris Holdsworth of Team Alpha Male has been experiencing some tough years in the MMA industry lately.
Holdsworth seemed to have a great time just two years ago, when he had another win after his bantamweight victory in The Ultimate Fighter 18 in the form of Chico Camus last UFC 173.
Unfortunately it all went down south when he had concussion-related issues and hasn't gone back inside the cage since. In a recent interview with The MMA Hour, Holdsworth admitted that trying to accept the fact that he might never set foot inside the MMA cage again a fighter was a bit challenging for him.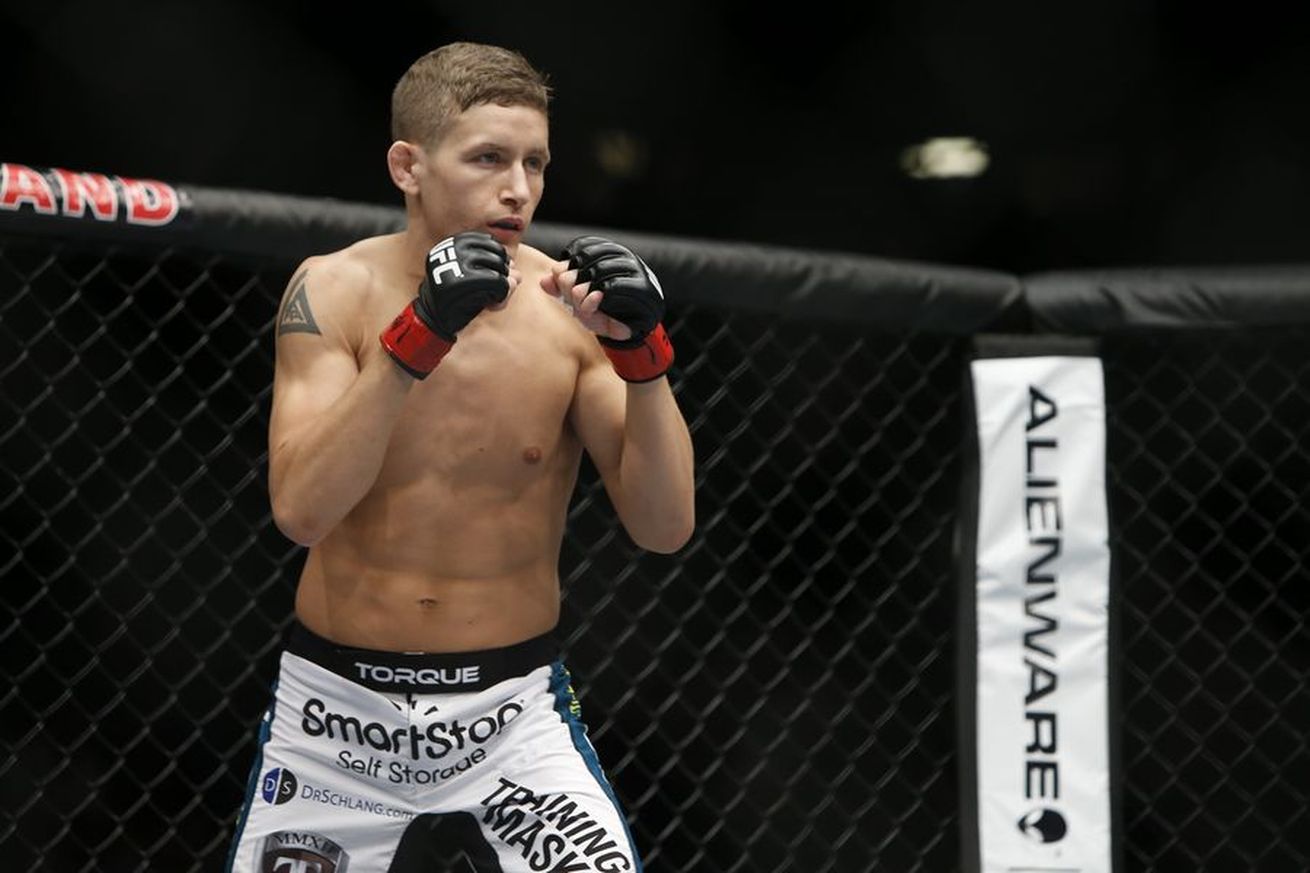 "I went through this whole depression thing. I couldn't accept the fact, I couldn't understand why it was happening to me, and just everyone constantly asking you when you fighting again. It's a real sensitive subject. I had to accept that fact, what if I can't fight again, what if I choose not to? That's something I had to accept. After I accepted that, I felt so much better just on overall outlook on life and my future," Holdsworth said.
However, just as the saying goes, learning to let go of things that don't have control over is the best way to go in dealing with stressful situations. Holdsworth has now embraced his new role in Team Alpha Male and stepped up to be an MMA coach in his team.
In line with some of the coaches leaving Team Alpha Male like Martin Kampmann, Duane Ludwig and just recently, UFC bantamweight champ T.J. Dillashaw, Holdsworth has now stepped in to be one of the coaches along with the other Team Alpha Male fighters who stepped up as well.
"Right now I'm an assistant coach, we have Justin Buchholz, who runs a majority of the pro classes, and myself and Danny Castillo who have stepped up and helped out a lot with that. I'm running the fighter jiu-jitsu classes, we have three classes a week with the pro guys along with some of the gym members do that class as well. I'm in charge of that as well as breaking down people's fights that are coming up and focusing more on jiu-jitsu."
Holdsworth, who is actually a jiu-jitsu black belt under Marc Laimon, admitted that he always had passion for teaching, but was set aside because he had to focus on his MMA career full-time.
"I felt like I had something to offer the team. I'm all about giving back and sharing my experiences through what I've been through and just reflecting during my journey. I feel like this coaching staff we have now, there's not too many people who have this experience as far as fighting in the cage and also coaching. The squad we have now … we've got tons of coaches and tons and of resources and this next generation of guys coming up are going to make waves," Holdsworth added.