MMA veteran Kimbo Slice walked away victorious against Dada 5000 last Bellator 149.
Kimbo Slice was able to knock out rival Dada 5000, also known as Dhafir Harris, last Friday by a series of striking during the third round. The event was heavily publicized and even tagged as one of the biggest events in the promotion. The fight finally put a stamp to the longtime beef between the two MMA fighters, and it even fulfilled the promises Slice made throughout the fight week.
"Losing is not an option for me. You've got to really just beat the hell out of me in there. I never just give up. I don't care if you've got a submission, you're going to have to break it. If you got a neck, you're going to have to choke me out, put me to sleep. And if you got better hands, you're going to have to knock me out silly for the ref to stop it. I'm that type of fighter. I'm not going to never, never just give up in a fight. As long as I can breathe, and I get back to my feet, we're going to go," Slice said during the post-fight conference.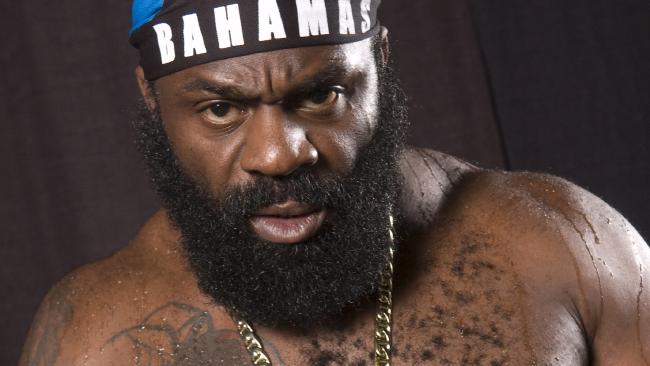 Breathing proved to be quite a challenge for both MMA fighters, seeing as Slice and Dada 5000 were eventually exhausted towards the end of the bout. As expected, the fight started off as exciting and spectacular, but the energy went down eventually.
The sloppiness was so bad that the John McCarthy, who was the referee of the said bout, brought Slice back up from a mount position. Towards the end of the fight, Harris was seen collapsing backward because of both his own exhaustion and Slice' right hook.
Slice, however, wasn't too happy with that took place in his own winning bout. He admitted that his weight took too much toll on his MMA skills and eventually affected his stamina. Harris weighed in at 265 pounds while Slice was at 232 pounds.
"It was really the weight. I underestimated the weight. It's all good. It went three rounds, I did good. It lets me know that I have to continue to train with a little bit more bigger guys to get used to that weight. He was a pretty strong dude. He took punches better than I thought, but hard work in training camp pays off," Slice said.
Also, Slice revealed that the reason why there was a lack of action inside the cage was because he simply followed what his coach, Mike Brown, laid out for him. However, he playfully hinted his desire of working on his jiujitsu skills for his next Bellator fight this coming July.
"Man, I saw a lot of submission I wanted to go for. But Mikey (Mike Brown), he said, 'Kimbo, let's just stick to an old-fashioned KO. … That's why I said, you know what, a couple of takedowns on anybody — to go down and get back up, to go down and get back up — it'll take a toll on you, especially a heavier fighter. So a few times, I took him down, kept him down, tried to put my weight on him, but backed up off or to let John get us back up. (But) dude. How epic would it be if I finished a fight with some submissions? Right? That's what I'm saying, man. I still have goals," Slice added.