Aljamain Sterling is not going to join Bellator, but MMA veteran Melvin Guillard believes that a lot of free agents will be leaving the UFC this year.
It's safe to say that Guillard has witnessed all the events in the MMA industry. He has over 50 professional fights on his record, and spent nearly ten years of his career in the UFC way back 2005. After fighting in World Series of Fighting, Guillard went over and joined Bellator last May.
Just recently, Bellator managed to convince former UFC lightweight champ Benson Henderson to join the promotion, which didn't surprise Guillard at all.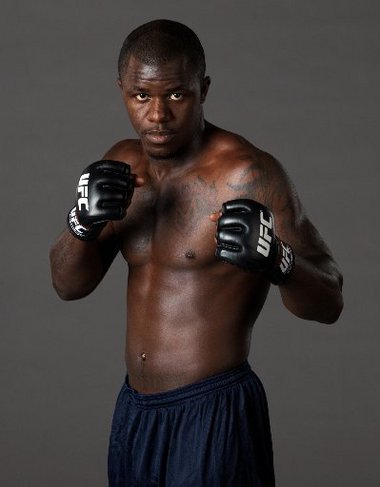 "I've watched Bellator grow. Now that they've moved away from the tournament fighting it will grow even more. The UFC with this Reebok deal is ridiculous. That deal ended up being a blessing in disguise for a lot of fighters and organizations because now they have the opportunity to sign a lot of talent. Guys aren't re-signing with the UFC, and I know for a fact that a lot of guys are going to cross over," Guillard said.
Guillard clarified that he cannot speak for everyone, but he revealed that his contract with Bellator allows him to earn more money and gain much more control on his MMA career.
"Within the next two or three fights my pay will go up tremendously. The ball is in my court. As far as making prime money it's all based on me getting wins. I want to fight five times this year so I can make sure I have half a million dollars to a million dollars in the bank. That's a reality for me. I've always had a good relationship with [UFC president] Dana White. I still do, but I'm not excited about how things are going with the UFC on the endorsement side and the Reebok deal. Bellator's given me an opportunity to control my own destiny with my contract, something I didn't have with the UFC. I get to control who I fight. Now I get to control my career. In the UFC, a lot of time you don't really have that control. They dictate everything," he added.
The MMA veteran also pointed out that McGregor is indeed having a time of his life right now. A lot more fighters will probably aim to hit earning purses between half a million to a million dollars. However, Guillard said that they might have invested too much into McGregor's career.
"I'm not mad at Conor McGregor. He's a smart motherf**ker. He's like the little Irish Floyd Mayweather right now. He's going to end up biting the UFC in the ass. I can feel it. I sense something coming. He's making so much money and he's got the owners sucking his d**k. They're going to turn around and they've put so much money behind this kid that he's going to do something to f**k the business by leaving or doing something stupid. That's what they get. I gave the UFC 10 years and I only got up to $47,000 to show and $47,000 to win when I left the UFC. I'm embarrassed to say that," he said.
"I tried to ask the UFC to bump my pay when I fought Ross Pearson to $60,000 and $60,000. The first time in 10 years I asked them for anything. Those f**kers would not even give me 60 and 60. But they're going to give this kid a million, two million dollars a fight? He's making more money than everybody signed to the UFC, probably," Guillard added.