In a recent interview, MMA veteran Ken Shamrock discussed how important it is to include MMA legends inside the cage despite the growing number of new talents coming in regularly.
"I've been talking about this for a long time. A legends division, because the fans want to still see those guys. It was unique. It's different now because everybody does the same thing, but there were those 10 years of MMA that just were very unique, and the fans locked on to them. There were a lot of legends that were created during that time, and a lot of those guys are still capable of getting into the ring and fighting. Obviously not fighting for a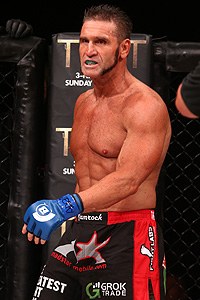 world title, but there are guys who, fighting other guys who are basically the legendary status, they will still pack the house because people want to see them. Royce (Gracie) did it, I did it, many other ones have done it, (Pat) Miletich has done it — there's guys who have kept themselves in tremendous shape and can still go. We don't have the recovery or the reaction time we used to, so we're not going to compete with the guys who are young. But we could compete with the guys around our time who the fans want to see fight again, and I think there's a huge market for that. Scott Coker has bitten into that, and I think he has bitten into something very unique. If he keeps going with this, he's going to see this thing really blow up," Shamrock said.
Shamrock also said that the fans aren't stupid to watch an old fighter go against a new and young MMA fighter as the results frankly quite predictable. However, if the fighters would be an old guy going against an old guy as well, then it will likely attract more fans like no other sport can.
"It's the opponent that you get. For instance, the older NBA guys, who are they going to go against? You'd have to create a team, a league, whatever, and it's just not going to work, because now you're talking about trying to find enough of them who can play. In this, it's one-on-one. You can find guys who are within 10 years of each other. They can fight one another and the fans are going to just go, 'man, I remember those guys.' There's history," Shamrock explained.
"They didn't get a chance to fight each other. Maybe they were supposed to fight each other; it didn't happen and now we're going to put it together. So to me, I think that's the unique part about what we do. The guys who can fight one another who are still legendary status, a lot of those guys keep themselves in shape because they have their own gyms. But there are opponents out there for them to fight who are also legends. That's the difference," he added.