Miesha Tate was aware that she was behind on the scorecards during the MMA fight against Holly Holm. Even her cornermen were pretty sure she was on the downside.
During the fourth and fifth rounds, Tate's coach and boyfriend Bryan Caraway told her what she needed to hear to boost her up the fight: "leave it all out there or that title would slip away."
"I take their advice strongly. Bryan came in there and basically told me you've gotta go guns blazing. He said risk it to get the biscuit, essentially. I knew that if I had to risk getting knocked out at that point, that's what was going to happen," Tate said.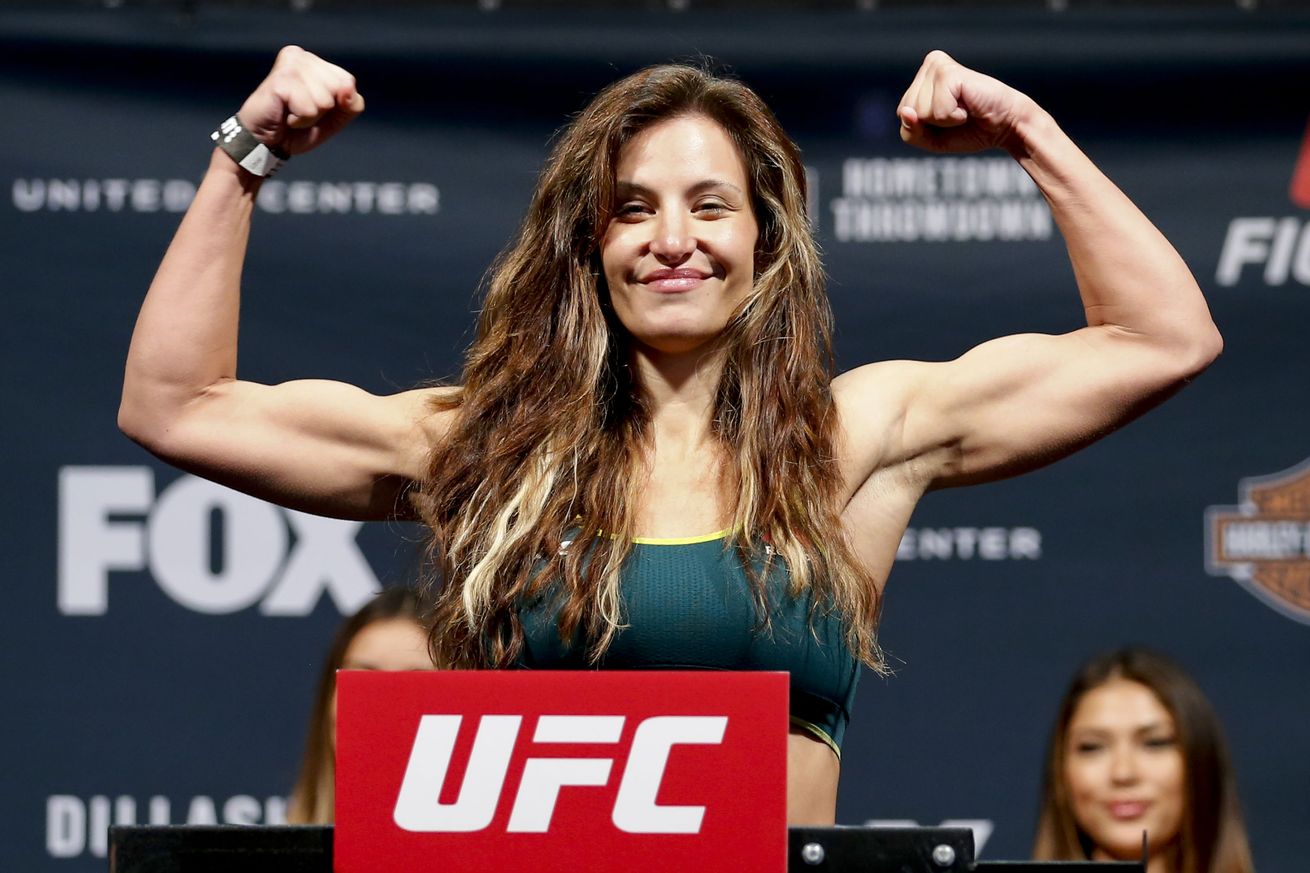 True enough, Tate took every opportunity to nail Holly Holm and eventually waited for the right time to hang on to Holm until she taps out. Unfortunately for Holm, she didn't have the chance to submit before she passes out on Tate's rear-naked choke, which ultimately ended the MMA fight. Tate has finally won the bantamweight title on UFC 196's main card event.
"I just had to hang on for dear life, essentially. So, that's what I did," Tate said.
Holm dominated the first round pretty evidently but Tate was able to bounce back on the second round, causing the crowd to watch closely. She was able to nail Holm down, pin her on her back and threw powerful punches and elbows, which resulted to all three MMA judges giving her a perfect 10.
As expected, Holm was able to stand get back on her feet and dominated the third and fourth round. Just like what she did to Rousey, Holm was throwing perfectly timed punches and side kicks.
Tate had no choice but to take a risk and do something different before she runs out of time. And it proved to be the key to her success.
"It feels like enough time, obviously. I made it happen. The thing bout me is that my mentality is it doesn't matter to me how down I get at any point in the fight. I've been literally knocked down and almost out of it and I get back up and I win the fight. It doesn't matter how many times you get knocked down, it's how many times you get back up. I think that's what a champion does," Tate said.
Tate indeed faced a lot of injuries and downfalls before getting to where she is right now. When she fought Sara McMann, Tate broke her orbital bone. Jessica Eye had dropped her. She was knocked out by Julie Kedzie with a head kick. Tate was able to bounce back on all of those and emerged the winner.
After the events that happened last year, with Tate getting surpassed by Holm on the title shot, Tate said she now understands it wasn't her time then. But now it is.
"I said that I felt like it was meant to be and it does. It turns out I like gold," Tate added.